We LOVE and ADORE our horses and pony! Desert Sun Enchantress (Mini) is our Welch pony, Moonlight Sarahnade (Lucy)-black Arab/Welsh cross mare, Copper (our new horse) and Lucky's Precious Gem (Lilly), my daughter Tori's Arab mare. They all ride endurance and have many, many miles under their belts. We also have recently got involved in a horse/running sport called Ride & Tie. It is where two people and one horse run/ride a marked trail. The trail can be anywhere from 10 miles to 100 miles. One person runs while the other person rides. The person riding, rides ahead ties their horse, dismounts and runs on. The person running, runs until they find the horse tied. They untie the horse and ride on. This continues as they leap frog each other on the trail. It is a timed event. They had a lot of fun and are looking forward to more Ride & Ties. It has also been a tradition for the last few years for the kids to ride their horses trick-or-treating for Halloween. It is always fun to figure out costumes. We had custom pioneer clothes made for Abrie, Tori, Alex, and Calli and they rode their horses and pony in the 2013 Fourth of July Parade in Boise, Idaho. They do LOVE spending time with their horses!

Newsflash for December 2012- Abrie, Tori, and Alex have placed 1st, 2nd, and 3rd in the Nation for Junior Endurance/LD mileage by the American Endurance Riders Conference (AERC.) Altogether they did well over 1,500 competition miles this past season.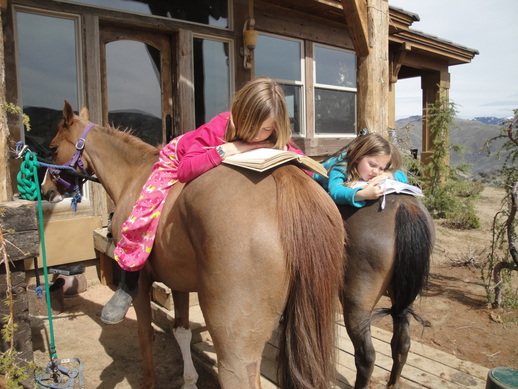 ---
---
Children, obey your parents in the LORD,
for this is right ~ Ephesians 6:1
We let Mini walk around the house and see the kitchen/frig
and where her yummy carrots come from!
Abrie and her black trusty stead... Lucy ~
They came in 3rd in the National with a combined 460 LD/Endurance miles for 2012. Some of the rides were~ Owyhee Touch Sucker (No frills), Owyhee Fandango I, II, & III, Eagle Spring Fling, City of Rocks Pioneer, Pink Flamingo Classic, Old Selam, Owyhee Canyonlands 10th Anniversary Pioneer, Owyhee Hallowed I, & II, Desert Gold Pioneer I, II, & III.


We have some wonderful memories of all the endurance rides we went on, the new friends that were made and seeing the beautiful country God gave us! We look forward to making new memories in the future ~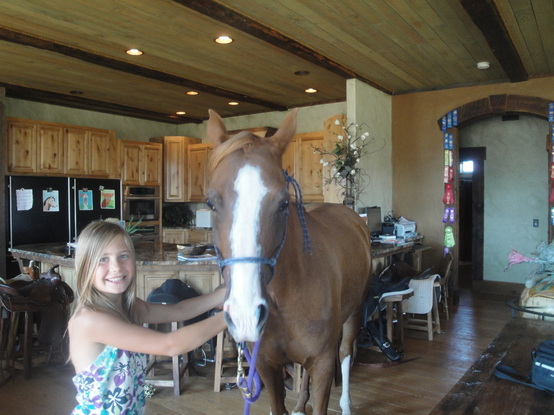 ---
Calli (age 7) riding Lucy on her 1st 30 mile LD endurance ride at
Owyhee Canyonlands 5 Day Ride- Sept. 2012
The future belongs to those who believe in
the beauty of their dreams.
Eleanor Roosevelt



Children do not remember days, they remember moments ~
~ Halloweenie Ride 2012- in Oreana, Idaho ~


~ 2013 Endurance Rides ~


Excellence does not necessarily mean the absence of mistakes, but it does mean the presence of faith and determination. To be excellent at whatever GOD has called you to do,
you must first ask for HIS strength to accomplish the task and then,
secondly, HIS endurance to complete it.
Owhyee Fandango Ride- May 2013
Winners never quit and quitters never win ~
Vince Lombardi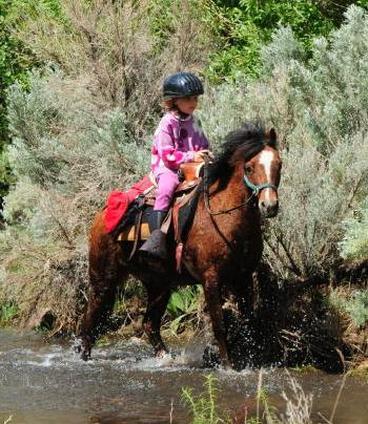 ---
Making new friends!!!


~ Where my love affair with Arabians started ~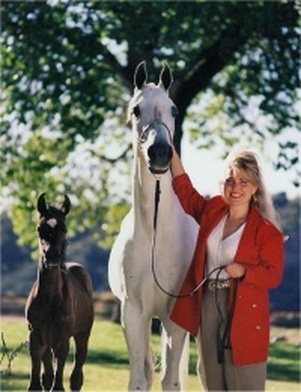 ---
Photo on Arabian Horse Association Website



So now faith, hope, and love abide, these three, but the greatest of these is love.
1 Corinthians 13:13
~
FUN WITH HORSES... WHAT COULD BE BETTER !!!


Copyright protected